Recent work-in-progress photos as the project nears completion on site

Modern brick meets Georgian
Location: Beaver Row, Dublin, Ireland
Status: Complete - Awaiting Photography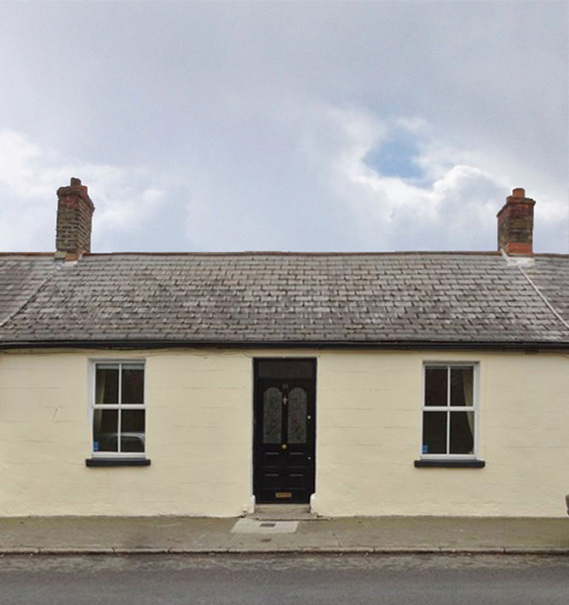 Our clients bought a handsomely proportioned Georgian bungalow in Dublin, Ireland and wanted to extend the property into the large rear garden to provide more generous living accommodation.

3|10 Studio have added a new master bedroom with en-suite and fabulous new kitchen, living and dining spaces to the existing residence.
A few key design ideas:
The design evolved to create a staggered plan, orientated to catch the midday and evening sun, that allows all principal living spaces to be physically connected to an outside space, be it terrace or garden.
A clear visual line is created that allows you to see right through the house to the rear garden from the moment you step in the front door.
A flat ceiling with large rooflights is proposed over the kitchen and dining whilst the roof kicks up at a slope over the main living space, rising with the lie of the garden beyond.
A fireplace is located on the rear wall with large windows either side overlooking the back garden. This placement of the home-fire at the heart of the living space resonates with the original layout when the Georgian cottages were first built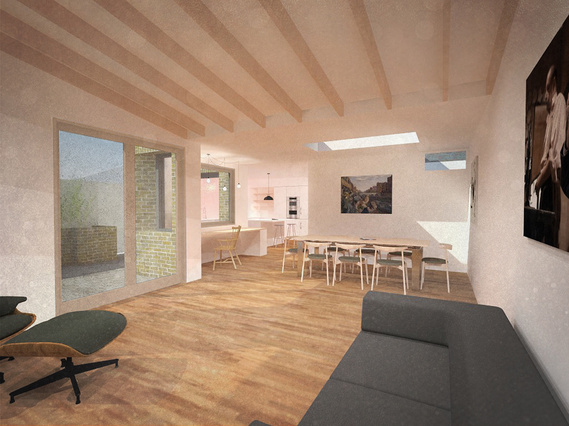 Ceiling heights throughout match the generous proportion of the existing Georgian rooms whilst the living room ceiling lifts up even higher at the end of the extension and draws the eye down the length of the garden and up to the sky.
This is the second phase of development for this property, the first being a substantial garden room / studio at the rear of the garden completed in 2018.